Project Log: Saturday, July 9, 2011

My next step in dinette construction was to mill and install support cleats for the three hatches, a straightforward and relatively quick process.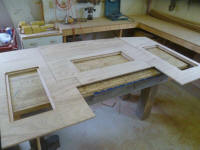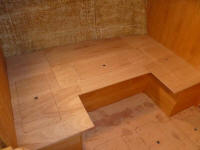 I felt the wide expanse towards the outboard end of the center dinette section required additional support. While tabbing the platform to the hull would add significant strength to the entire arrangement, there was a fairly wide span in the center area, and it seemed prudent to add an interim support.

To this end, I installed a basic plywood cross member, which I inserted in notches that I cut in the tops of the transverse bulkheads/cleats. I secured the cross piece with epoxy adhesive for additional strength, and bronze screws to hold it in place.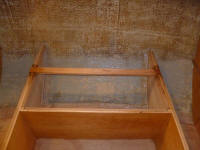 I laid out and installed four stainless steel threaded inserts in the support members behind the small engine room access hatch in the aft bulkhead, these to accept knurled-head fasteners that I used to secure the hatch itself. Later, the companionway trim would hide the seams around the hatch, but the knurled fasteners would make it quick and easy to remove the hatch for engine inspection and service.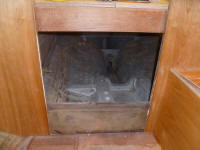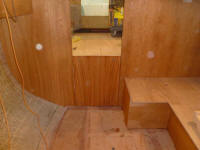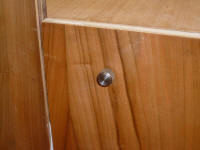 ---
Total Time Today: 2 hours
< Previous | Next >