Project Log: Tuesday, December 10, 2013

After setting up additional staging planks to wrap the stern of the boat so I could reach the cockpit coamings, I made final preparations there, adding a strip of foam tape along the existing tape line to hold back the gloss paint and help prevent a hard line to blend. I also added strips of masking paper in certain areas to cover the plastic immediately adjacent to the areas to be painted, as the primer overspray on the plastic was flaking and I thought it best to cover it to avoid possibility of paint flakes in the topcoat.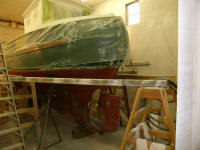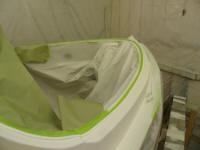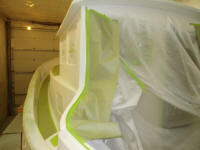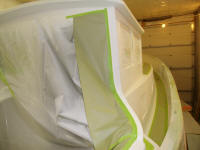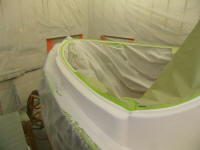 Afterwards, I vacuumed and solvent-washed the deck areas once more, the final time before topcoat application, and made other preparations for paint and spray equipment to get ready for the upcoming job.
---
Total Time Today: 3.25 hours
< Previous | Next >