Project Log: Wednesday, January 1, 2014

I continued preparations working towards the final gloss topcoats on the hull. During this round of work, I vacuumed the hull and solvent-washed the surface, and did a second round of cleaning on the shop floor and elsewhere.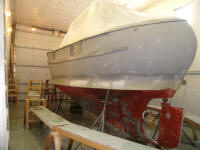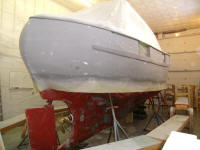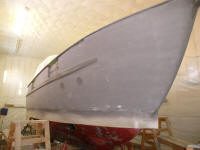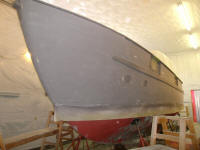 The existing masking tape line at the bottom of the topsides represented the top edge of the bottom paint. Now that the entire hull area was primed, I needed to strike the top edge of the boottop before continuing with the hull paint.

To get started, I set up my horizontal beams at each end of the boat, supported by vertical posts on a couple spare staging bases. To reset my benchmark (i.e. the previously-struck waterline), I set the beams up even with the masked waterline, and level across the boat. I'd use this as a starting point to create a new line some distance above, but that would be for next time.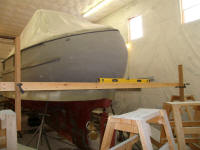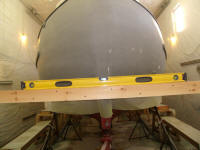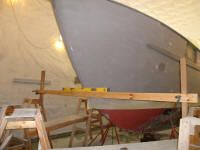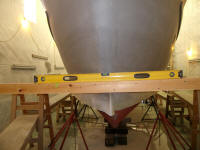 ---
Total Time Today: 1.25 hours
< Previous | Next >