Project Log: Sunday, November 16, 2014

After a light sanding with fine sandpaper and cleanup, I continued the varnish buildup on the new cabin sole with the third coat on the main cabin sole and hatches, and second coat on the pilothouse sections and base trim blanks.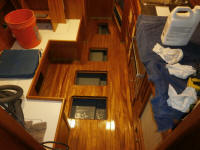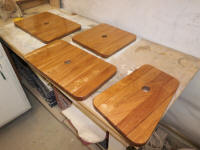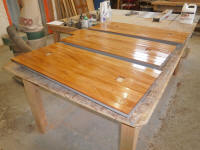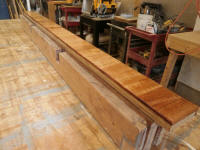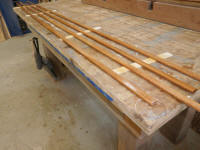 As I continued to attempt to streamline and reduce the remaining work list for various reasons, I pulled the original louvered hanging locker doors out of storage. Looking past the river silt (still in place from the sinking) and poor finish, I thought these doors were still in good shape and was hoping to reuse them on the current locker. The color, once cleaned and refinished, would be close to that of the surrounding joinery.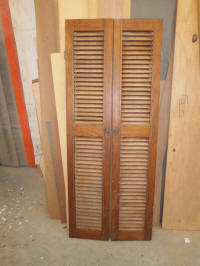 ---
Total Time Today: 1.25 hours
< Previous | Next >