Project Log: Thursday, June 18, 2015

The heating system had had plenty of time to cool overnight, so I drained a gallon of water from the system to make room for antifreeze, which would mix with the water remaining in the system to create the proper solution of water and antifreeze. I actually slightly (and mistakenly) overfilled the coolant tank, so it might vent a little during its initial rounds of operation.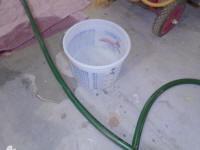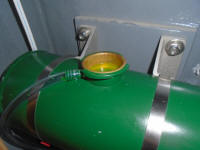 With work in the engine room complete for now, I could finally close things back up and put back the floor panels, which had been off the boat for some time. Meanwhile, I loaded on some of the gear that went with the boat, preparing for launch in the near future.

Later, I installed a set of roller furling line lead blocks along the starboard side. These blocks slipped over the tops of the stanchions, which was easy enough thanks to the removable stanchion tops.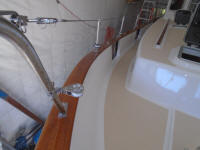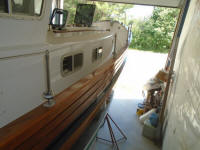 ---
Total Time Today: 1.5 Hours
< Previous | Next >