Project Log: Tuesday, December 20, 2011

Progress is progress.

With some time to kill late in the day, I made paper patterns, in the usual way, of the aft bulkhead in the pilothouse--the last surface requiring cherry paneling.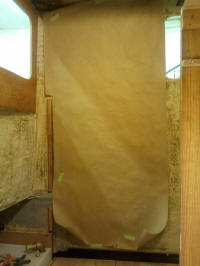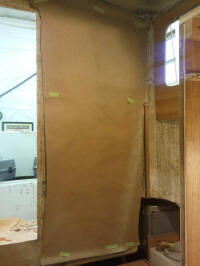 There was little noteworthy about the process, or about the bulkhead itself, although a lumpy, uneven mass of tabbing at the bottom of the starboard side--which had once been hidden by the original "settee" in the old pilothouse--would complicate things by prohibiting a flat panel in that area. this tabbing was part of the structure holding the molded propane locker (also original) in place on this side, and as such could not be removed or altered in a pleasing way. I figured I'd end up hiding it with some trim designed to look like it belonged, or some such. All in due time.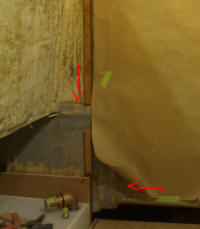 ---
Total Time Today: .5 hours
< Previous | Next >