Project Log: Tuesday, January 25, 2011

Now that I'd four coats of varnish on the bottom sides of the caprails, I turned them over, sanded the top sides, and applied a second coat there. This would be the final coat required before I could reinstall the sections; the varnish on the top surfaces would serve to help protect the wood from sealant and other stains during reinstallation. Additional varnish would come later.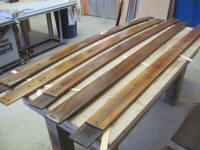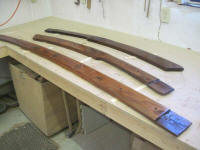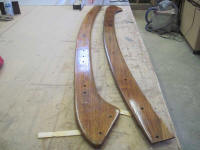 While I was at it, I sanded and revarnished the rubrails. In the short term, I'd continue the varnish base coats here for as long as it was convenient and made sense, though I didn't plan to take it too far at this early stage.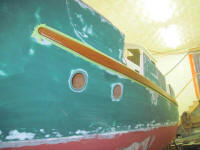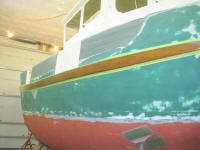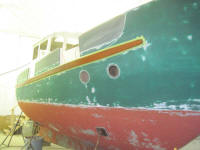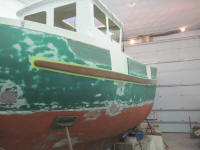 ---
Total Time Today: 2 hours
< Previous | Next >