Project Log: Saturday, December 29, 2012

After beginning the day by lightly sanding the new varnish in the forward cabin, I got to work on the remaining sections of overhead there, around the forward hatch in the coachroof. With the tight, uncomfortable working conditions in the full-size berth, with no room available for standing, I looked forward to finishing these sections.

As before, I used narrow strips of scrap luaun (OK, this junk isn't really luaun, but it's what I get when I order luaun...) to create templates of the two pieces needed to fill the space, divided down the boat's centerline. At the forward edge, with its curved profile, I used angled pieces glued to the template to replicate the shape there.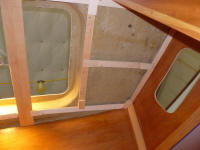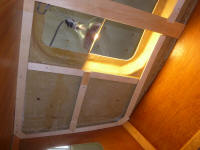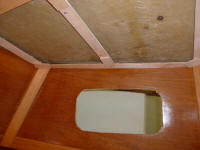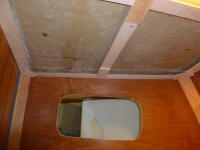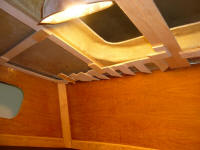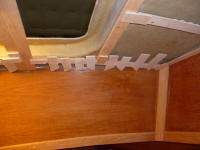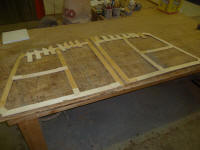 With the templates complete and out of the way, I cleaned up and applied another coat of base (gloss) varnish to the cabin trunk and chainlocker.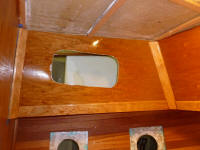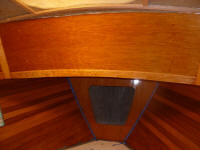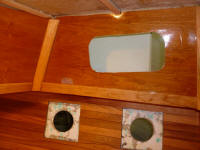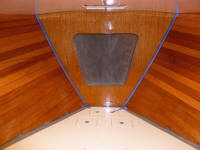 ---
Total Time Today: 3 hours
< Previous | Next >