Project Log: Sunday, June 3, 2012

I didn't spent a lot of time on the boat, but wanted to continue the structural work on the new steering cylinder support. After preparing the surfaces in the usual way, I installed three layers if biaxial tabbing beneath the support platform, tying it in with the bulkhead and giving it significant support from beneath. I discovered as I started wetting out the pre-cut layers with epoxy that I'd used my pattern the wrong way, so the material was "upside down", as it were; I didn't want to waste the resin, and it didn't really matter which direction the material faced in this instance, so with the mat side facing out, the end result was a little rattier looking than usual. I'd clean that all up, as usual, once the fiberglass cured.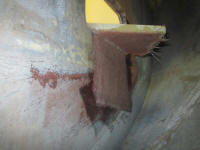 In the main cabin, I deemed the varnish work acceptable and removed the tape, grateful to finally have the finishing complete in that space.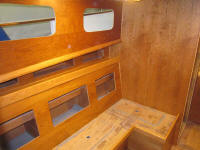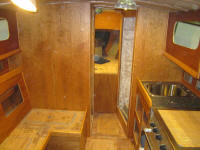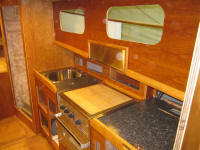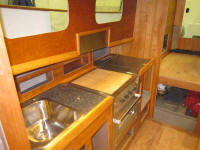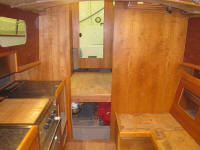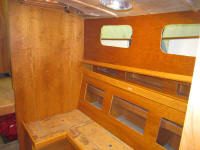 ---
Total Time Today: 1 hour
< Previous | Next >