Project Log: Tuesday, January 7, 2014

Now that the hull paint had enjoyed sufficient cure time, I prepared for the final stage of painting: the boottop. To begin, I masked off the top edge of the boottop/bottom edge of the topside paint, first with a narrow strip of special vinyl fine-line tape, then with regular masking tape, bringing the green tape close to the bottom edge of the vinyl. Then, I covered the entire hull with plastic and, near the area to be painted, masking paper, since I never trusted the plastic to be completely hole-free.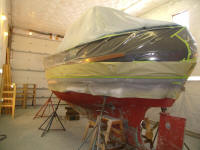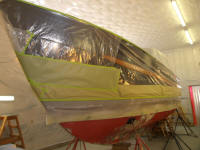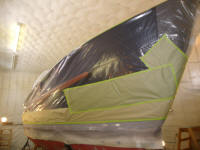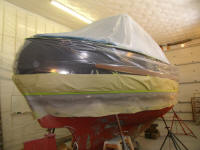 Afterwards, I applied four coats of Alexseal snow white to the boottop area.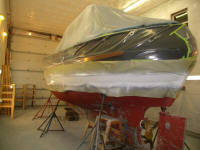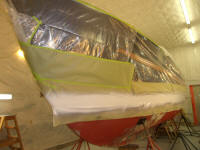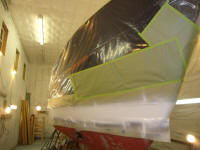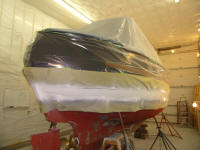 ---
Total Time Today: 3.75 hours
< Previous | Next >