Project Log: Sunday, January 4, 2015

In a short work session, I began by unclamping the trim around the pilothouse door, once more allowing me access inside.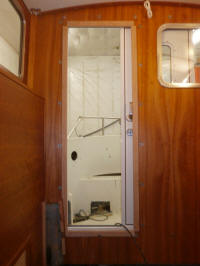 To finish off the corners, I prepared three 2" square blocks, each with chamfered edges and a bit thicker than the trim itself, and glued them in place, securing them with tape for now.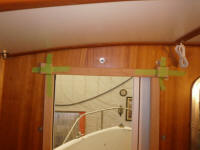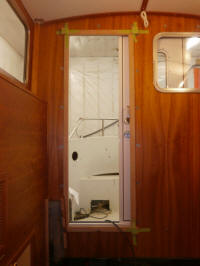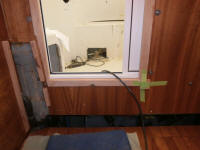 I lightly sanded the other pieces of pilothouse trim and applied a second coat of varnish.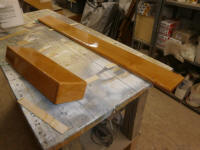 The overhead trim and hatch trim paint and finish work for the passageway and forward cabin was complete, so I installed all the trim pieces to wrap up the overhead in the final section of the boat--a real relief to me, since I'd grown quite tired of the exposed and raw forward hatch opening over the past couple years.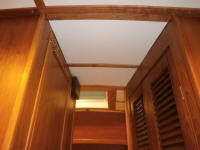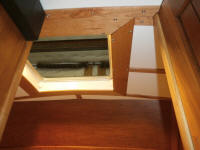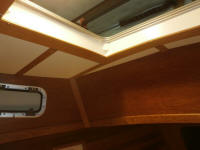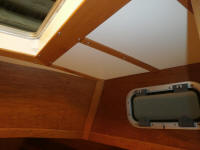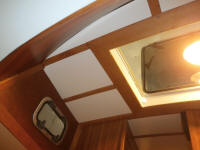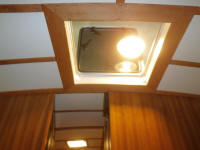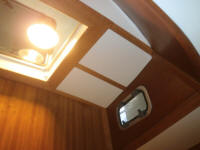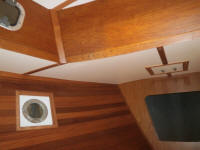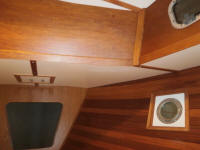 ---
Total Time Today: 1.75 Hours
< Previous | Next >