Project Log: Thursday, December 23, 2010

I began my day's work by sanding the larger patches on deck, where I'd applied more of the fairing filler yesterday.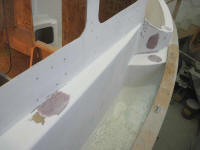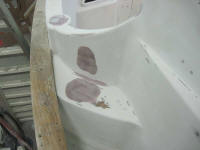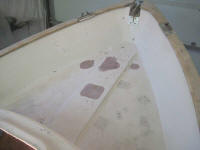 Once I'd sanded the patches (they'd require only the standard light application of fine filler to complete now), I switched tools and, starting in the cockpit (always the most laborious part of the deck), sanded the area with 80 and 120 grit paper using a vibrating sander. The gray fine filler was cured now, so I sanded away the excess and sanded all areas. This was also the time for plenty of hand-sanding to get all the corners and nooks and crannies that I'd not sanded before.

Pardon the mess. Knowing I had more sanding ahead in the immediate future, I didn't bother cleaning up too much beyond that which was necessary for the minor filling I completed at the end of the day.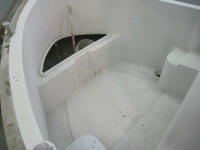 After completing the cockpit, coamings, and back side of the pilothouse, I continued moving forward, and over the remainder of the day sanded the top and sides of the pilothouse, the coachroof, and the forward sections of the bulwarks on both sides.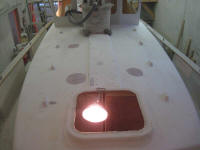 Knowing I'd be away from the project for a couple days, I made sure to mix and apply a coat of the fine fairing material over the few spots on deck where it was required, namely the large patches I'd been working on the past few days. Similarly, I applied a skim coat over the through hulls in the topsides, which were smooth and fair but required pinhole filling and fine-tuning.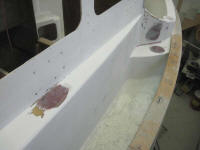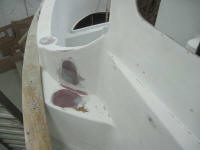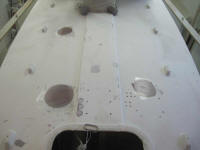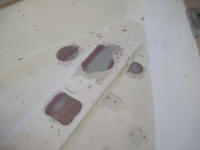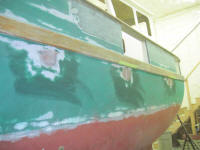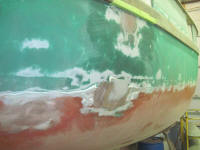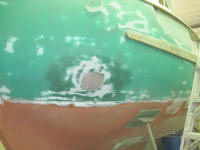 I had about a half days' sanding ahead to complete the decks: specifically the sidedecks, bulwarks (other than the forward sections), and sides of the cabin trunk. I was quite looking forward to the completion of this part of the job.

---
Total Time Today: 4.75 hours
< Previous | Next >