Project Log: Wednesday, March 23, 2011

The adhesive on the forward cabin's curved panel had had plenty of cure time, so I removed the bracing and protective cardboard. Then, I used a router to trim the bottom edge flush with the underside of the foredeck.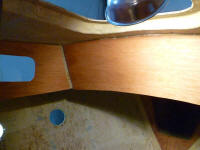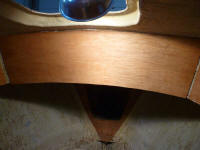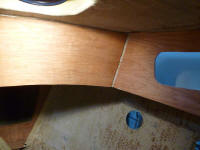 I thought the gaps between the various panels were perhaps too ugly to look at even relatively briefly during the construction process, so there was a good chance that I'd start work on some trim there sooner than later.

Meanwhile, I spent some time simply contemplating the interior and my next steps. There were several directions I could go, and I needed to prioritize so I could pick and choose which materials to purchase next and therefore allow the project to continue forward.

There were also some uninteresting jobs looming ahead that I'd have to do sometime, specifically removing excess sealant from the edges of the caprail and bunging the remaining fastener holes: uninspiring, but necessary.


---
Total Time Today: 1 hour
< Previous | Next >