Project Log: Sunday, March 18, 2012

The weather, with record warmth scheduled, was far too nice to spend the day inside, but I managed to complete a few tasks before moving on to unrelated outdoor chores.

To begin, I removed the now-dry curved trim from the edge of the binnacle mount. The piece retained its shape nicely, and I decided to cut and soak a new piece to replace it, since wedging it in place to dry as I had before meant I didn't need the fasteners I'd begun to install originally.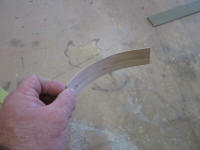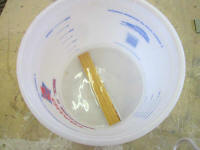 I recut a trim blank to replace the damaged, too-short one from yesterday, and completed the milling operations to allow the trim to slide over the top of the longitudinal bulkheads in the pilothouse.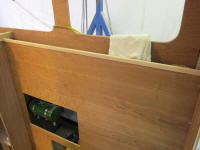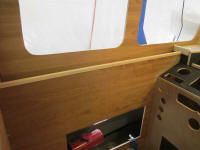 Meanwhile, I trimmed the bungs covering the fiddle trim fasteners (leaving the two in place next to the curved trim for wedging).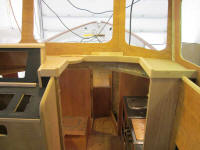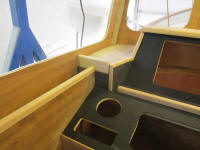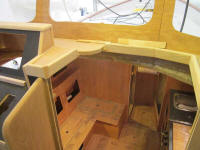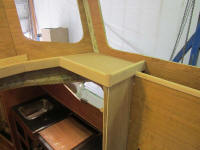 Finally, after a couple hours' soak time, I bent and wedged the slim cherry trim in place over the binnacle mount. I used a piece of tape to help pull the centermost section tightly into place.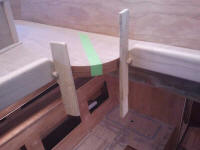 ---
Total Time Today: 1.5 hours
< Previous | Next >