Project Log: Saturday, April 12 2014

To make life easier, I pre-wired the bilge pump with a length of 3-condutctor sheathed cable before I installed the pump to its base in the bilge. I led the cable directly up and out of the bilge, leaving a little slack as stress relief, and up along the mizzen mast support before stringing it along the port side of the engine room and forward into the console for later termination. The wiring connections were well above the level of anticipated water in the bilge.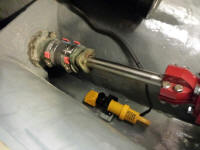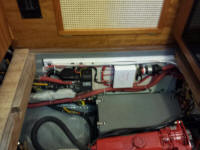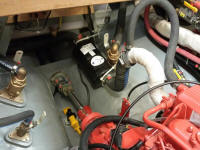 The final engine-related system remaining incomplete was the raw water system, completion of which was a straightforward matter of two lengths of hose to connect the seacock, raw water strainer, and engine-mounted raw water pump. I led the hose forward beneath the engine, and installed some chafe protection where it passed over the engine foundation.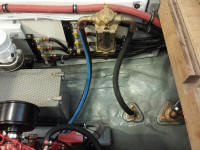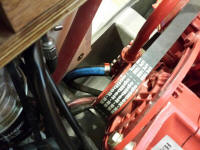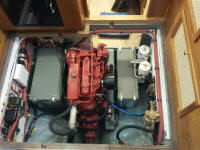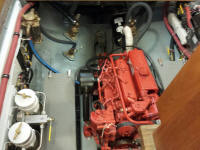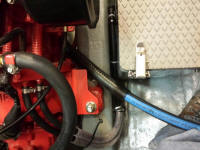 This completed, for now, the work in the engine room, so I could close up the space again, grateful once more for the floor. I cleaned out excess tools and materials from the boat to reduce clutter and prepare for the next round of work. For now, with fantastic spring weather outside that we'd been waiting for for months,, it was too nice to spend any more time in the bowels of the boat.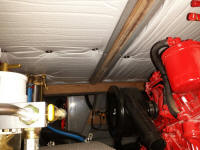 ---
Total Time Today: 2.75 hours
< Previous | Next >