Project Log: Sunday, March 30, 2014

The doorway into the head required trim and a door. From some of my last remaining cherry stock on hand, I milled several pieces of U-shaped trim designed to wrap around exposed edges of the door opening, plus additional, separate square pieces of stock that I'd install to create a door stop, against which the door would close.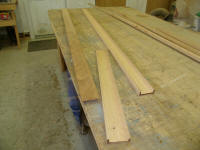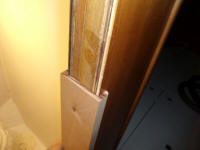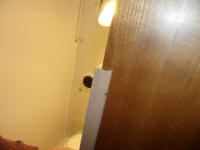 With the rough milling complete, I sanded the trim blanks to remove tool marks and prepare the surface for finish, and went ahead and applied a sealer coat of varnish to the trim before fitting and installation.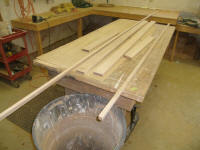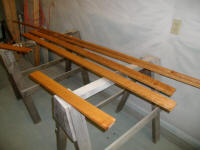 Continuing in the same vein, I milled several more pieces of stock that would eventually become a door for the head. I sanded them to 120 grit to remove tool marks; I'd do additional sanding later, after the door was built. I wouldn't actually build the door till I'd trimmed the opening and determined the final size.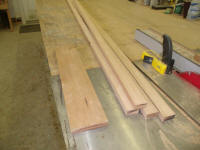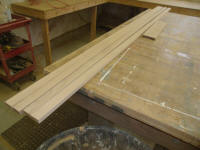 ---
Total Time Today: 3.25 hours
< Previous | Next >