Project Log: Sunday, February 1, 2015

In a series of short work sessions spread over a few different days, I continued work on the new lazarette hatch and steering cylinder cover box. Once the newest round of fiberglass on the hatch had cured (including the forward corners and inner skin over the core), I sanded as needed.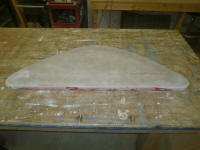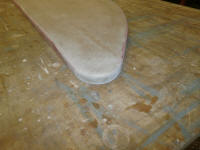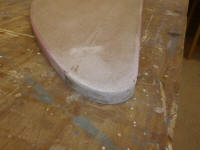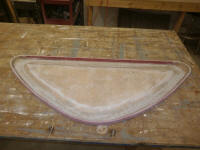 This was pretty much it for the structural work on the hatch. Later, I applied a thin coat of fairing compound over the surface of the hatch to fill the remaining cloth weave, and also at the newly-formed edges.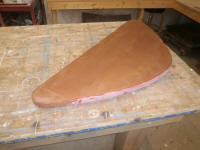 To finish up the steering arm box, I attached a top to the three-sided box I'd glued up earlier. Meanwhile, from some thinner material I had on hand, I laminated a small panel that would complete the box--a 1/4" thick extension from the back of the box that would cover the top part of the opening in the bulkhead, and give me a place for convenient screws since this box needed to be removable.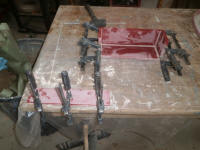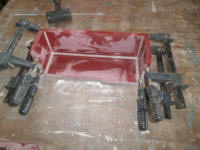 With the epoxy cured, I spent some time sanding the new hatch and the steering box cover smooth, and rounded the corners on the little box. Other than finish sanding and painting, the lazarette hatch was complete now. The steering box needed one more gluing operation to secure the back piece, which I did before the end of the day.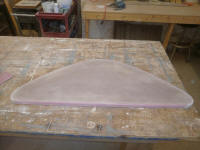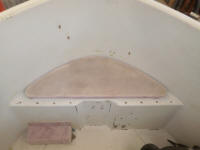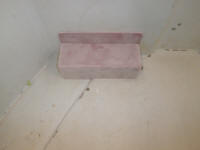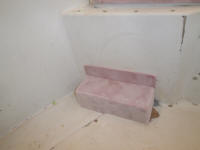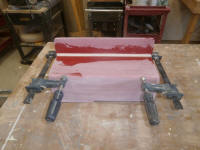 ---
Total Time Today: 2 Hours
< Previous | Next >