Project Log: Monday, May 11, 2015

Awaiting new materials so I could begin the windlass installation, and dealing with some loose ends on a project in the next bay, I had time only for a few odds and ends, starting with the cockpit seats. On the port side, like the starboard, I installed a pair of spring-loaded latches to hold the teak seat in place, while allowing it to be removed at will.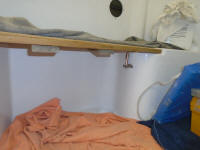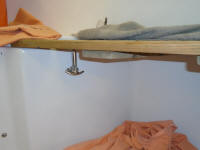 My new switch for the shower sump pump arrived, and I installed it in the head, adjacent to the controls for the sanitation system. I connected the two wires I'd already led in from the pump location forward.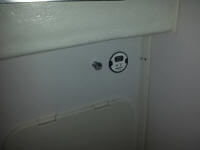 Later, I went out to pick up the new name and hailport for the boat, which I'd install soon.
---
Total Time Today: 2.5 Hours
< Previous | Next >